Everyone wants something different out of their bumper – some people want to mount a winch, other want fog lights, and still others want a stubby bumper that allows the most articulation. Now, with the Rugged Ridge XHD modular bumper, you can build your dream bumper. Rugged Ridge has designed the XHD modular bumper system to essentially make everyone happy – you start with a small base bumper, then add variations and components from there. You can build a simple stubby bumper, a winch bumper with hoop, or a full on stinger.
These XHD Front Bumpers fit all 2007 to 2016 JK Wrangler, Rubicon and Unlimited models, including both 2 and 4-door models. The are steel construction and black texture powder coated.
Installation
The installation of this bumper isn't overly difficult. The hardest part is that you're trying to hoist a 70+ pound hunk of metal into place and line it up exactly. The brackets for the vacuum pump relocation worked well, despite production changes in the mounting that no longer matched the instructions. It has great lines, and bolted up for the most part. This isn't more than a 2 to 3 hour project, even taking your time.
Our thoughts
This is a good quality bumper. If you end up going with all the bells and whistles the price can tick up, but it's no more expensive than other bumpers on the market. As will all heavy steel bumpers, you may get some front end sag, but that's the price you pay for a heavy winch capable front bumper.
The models
There are a number of different models of the bumper, plus accessories. You can purchase the base, plus addons, or you can jump directly to a fully built bumper.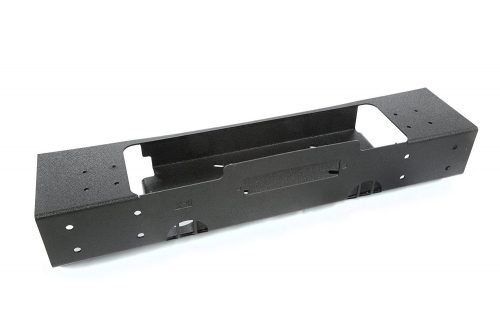 XHD Base with winch mount (11540.08) – The beginning of the XHD modular bumper stars with the XHD Base. It provides a winch mount, and allows you to customize your bumper, adding other components to build exactly what you want.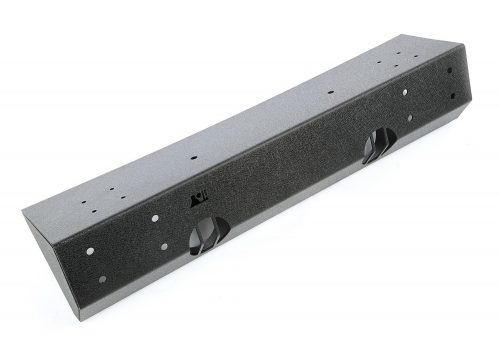 XHD Base without winch mount (11540.09) – This XHD modular bumper base has no winch mount, no D-rings or hardware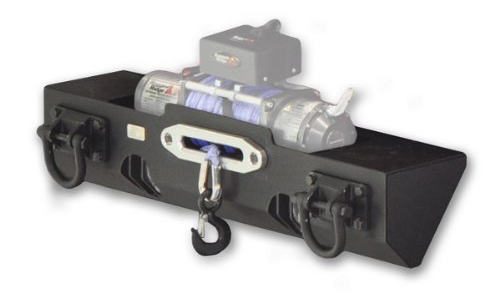 XHD with D-rings (11540.10) – Includes the base, but adds D-rings and a which front plate.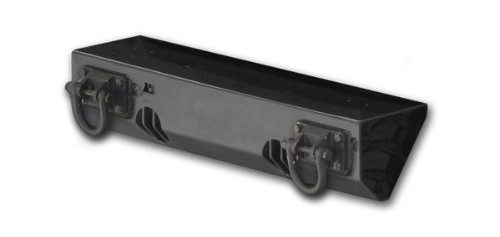 XHD Short Bumper with Light Mounts (11540.11) – Includes the base, but adds D-rings and a which front plate.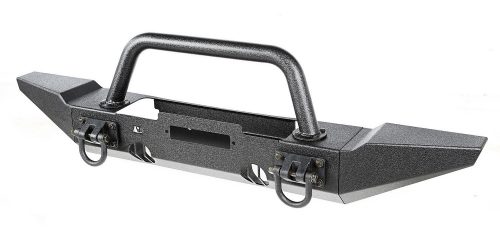 Front XHD Bumper with hoop (11540.50) – Full size with Over Rider.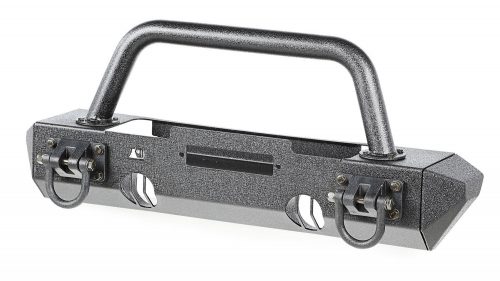 Front XHD Bumper with hoop (11540.51) – Stubby bumper with Over Rider.



Front XHD Bumper Kit (11540.53) – Front XHD bumper with a striker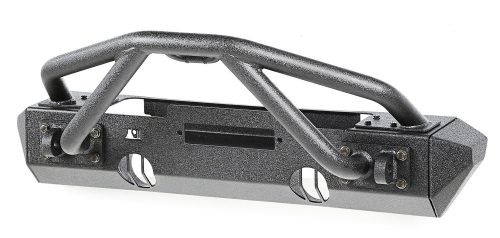 Front XHD Bumper Kit (11540.54) – Includes the base, stinger, and more.



Front XHD High Clearance Bumper Kit (11540.55) – Includes the base, striker and more

Accessories
If there's one thing that the Rugged Ridge XHD bumper system has it's accessories. You can bolt just about anything up to this bumper.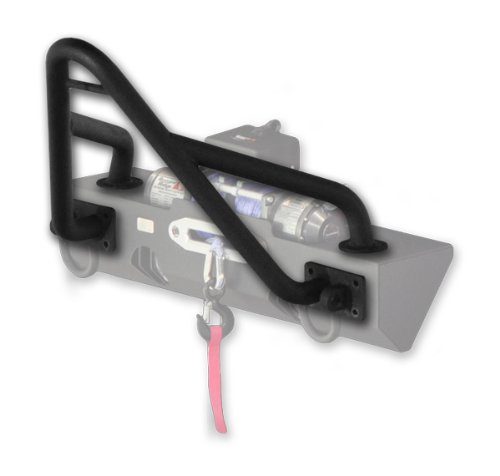 XHD Stinger (11540.13) – Stinger that mounts to the XHD base.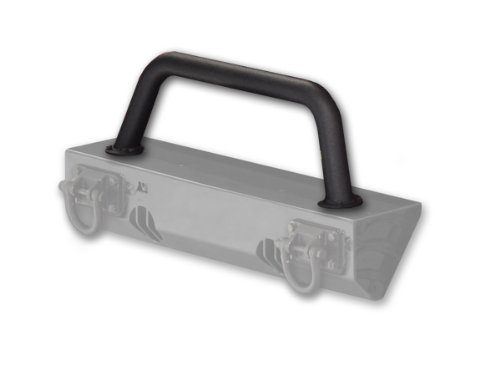 XHD Hoop (11540.14) – Hoop Over-Rider for Front the XHD Bumper Base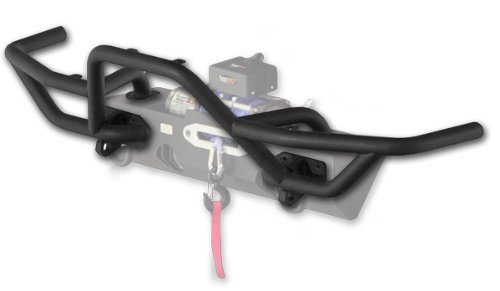 XHD RRC Mount (11540.18) – Textured Black RRC Mount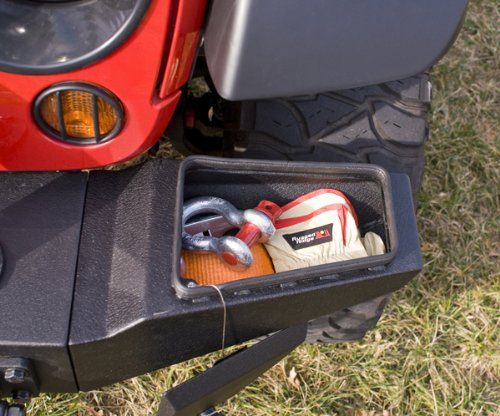 XHD Storage Ends (11540.22) – These awesome additions give you a place to store your stuff.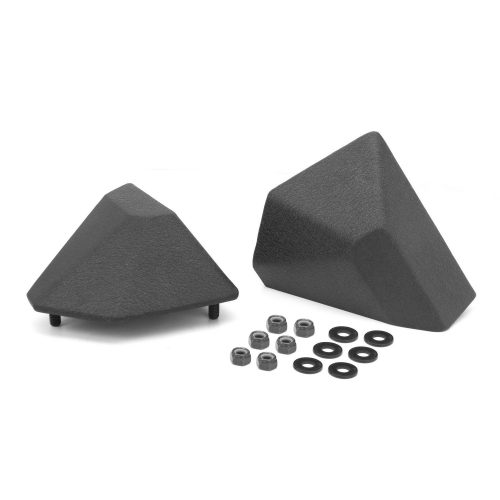 XHD Stubby Bumper Ends (11540.23) Black Textured Stubby Front Bumper End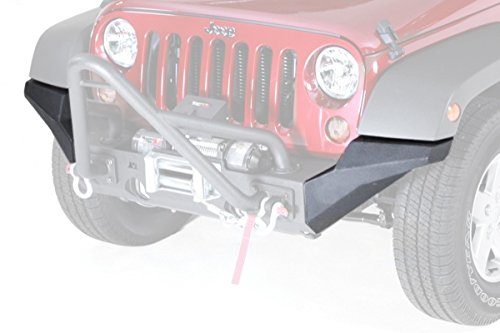 XHD High Clearance Bumper Ends (11540.24) – Clear those beefy tires with these high clearance bumper ends.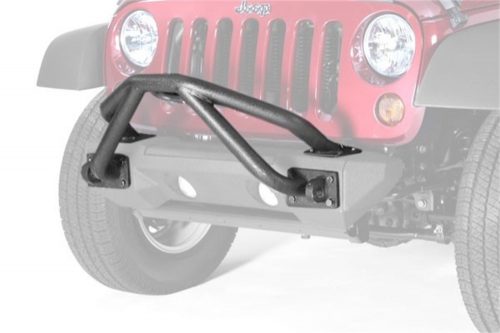 XHD Double X Striker (11540.25) – A beefy double X style stinger.